Our "Star" litter for spring 2018
17.03.2018
8 beautiful puppies (5 girls and 3 boys) have born. Mira mum and her little miracles are very well!
All of them have ridges ( one girl and one boy have kinked tails, one girl has 3 crowns, one boy has slipped crowns), nice red colors with little white mark.
No dermoid sinus in this time.
If you are interested in a puppy contact me:
+36 30 325 2202 or perecz.monika@gmail.com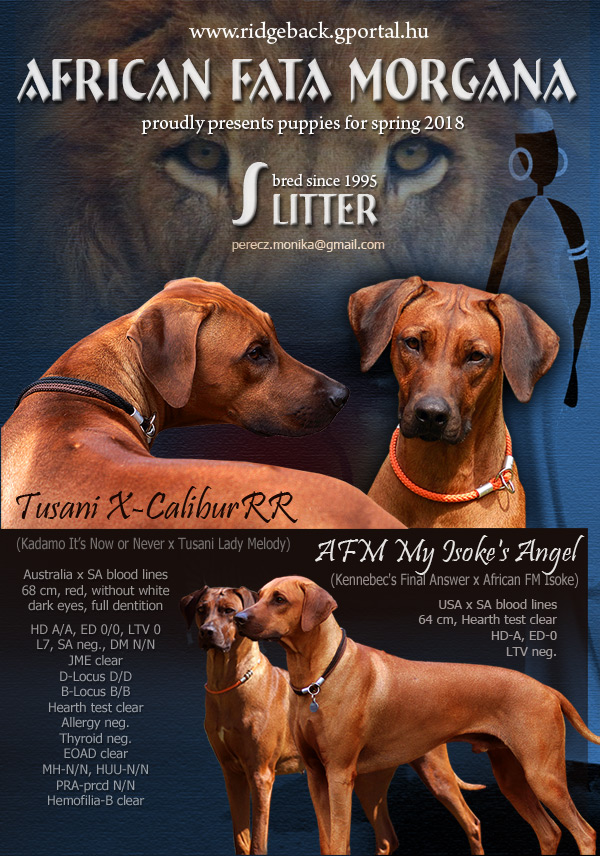 Sire:
Tusani X-CaliburRR
Australia x SA blood lines
Results:
BEST MALE of the year 2016 and 2017 RRSK
Health tests:
HD A/A, ED 0/0, LTV 0 L7, SA neg., DM N/N, JME clear, Thyroid neg., EOAD clear, Hemofilia - B clear, Heart test clear, D - Locus D/D, B - Locus B/B, Allergy neg.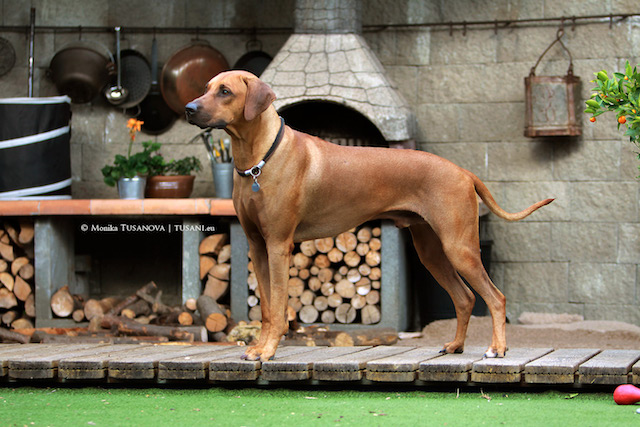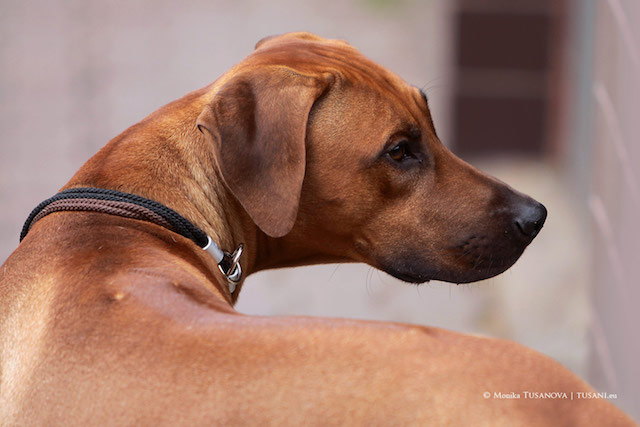 Dam:
Ch.African Fata Morgana My Isoke's Angel aka Mira
USA x South Africa x Finn blood lines
Health tests:
HD A/A, ED 0/0, LTV neg., Heart test clear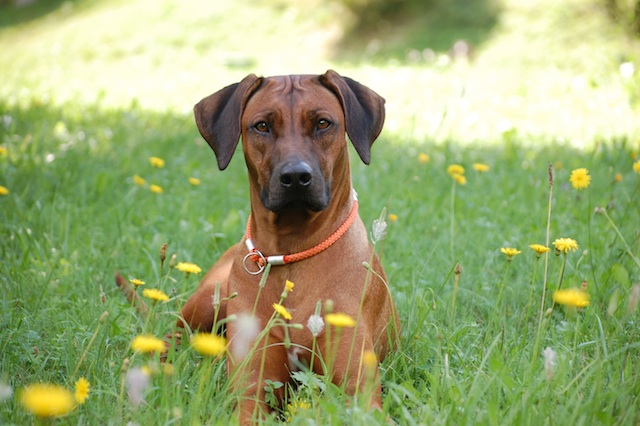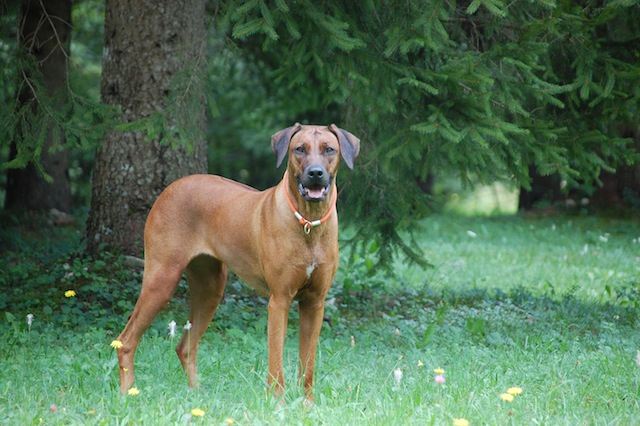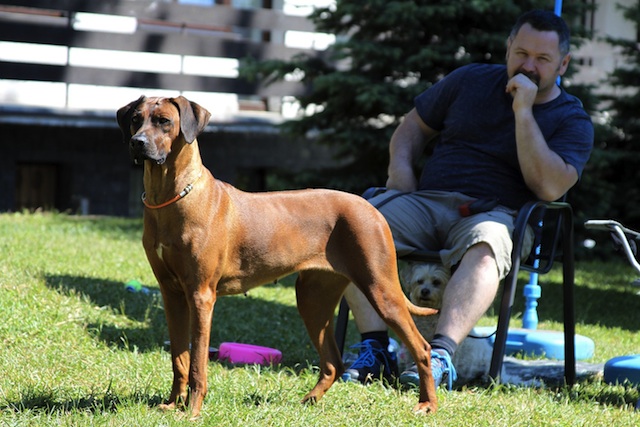 Pictures about our little family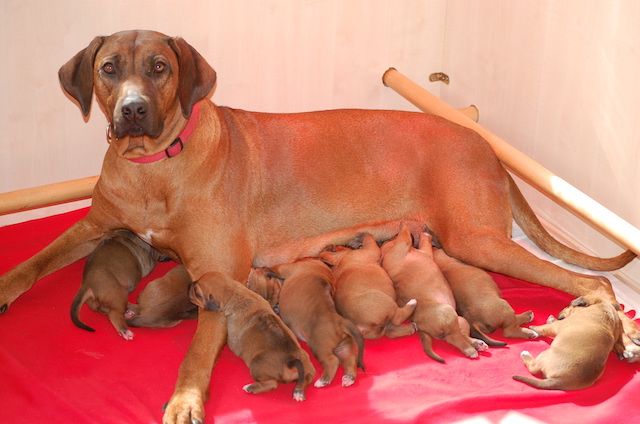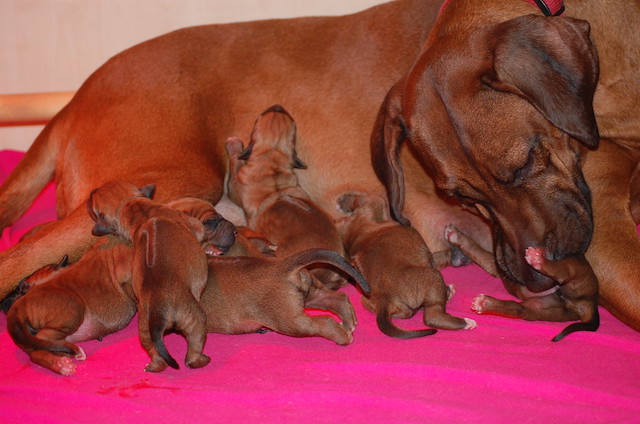 Puppies are 10 days old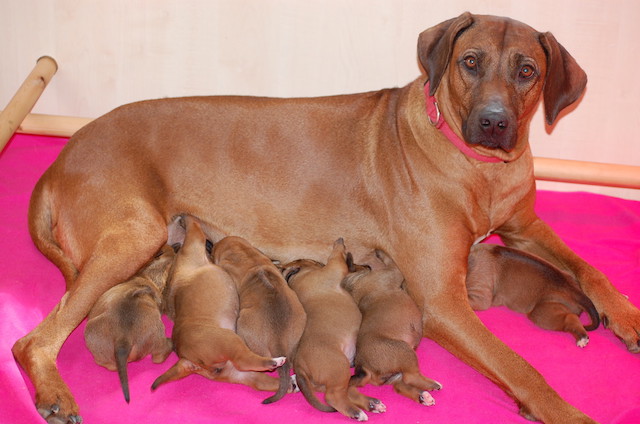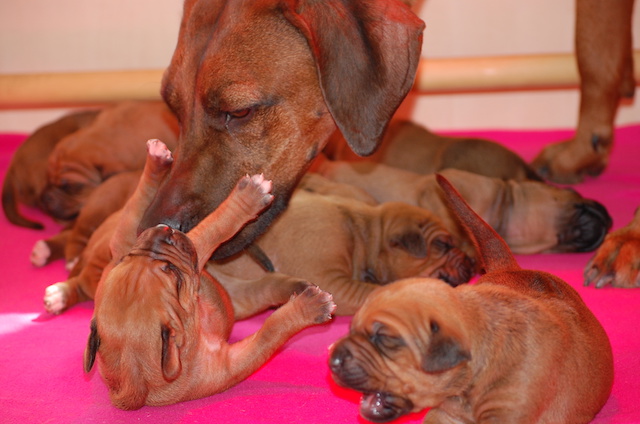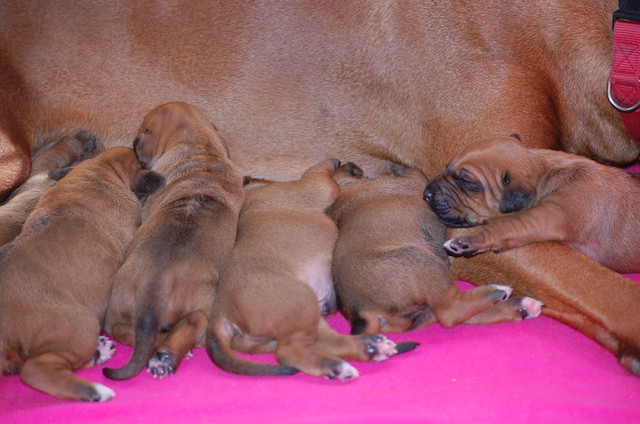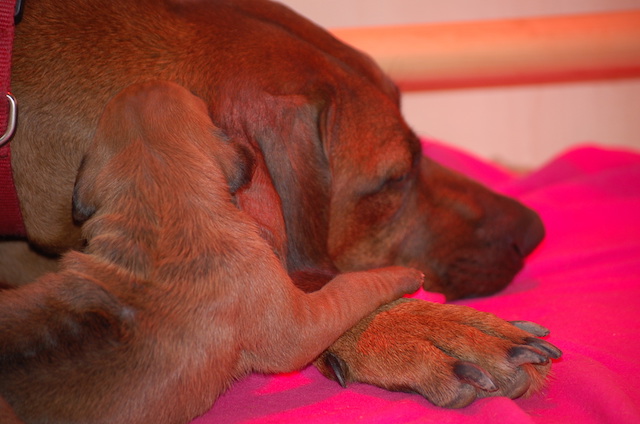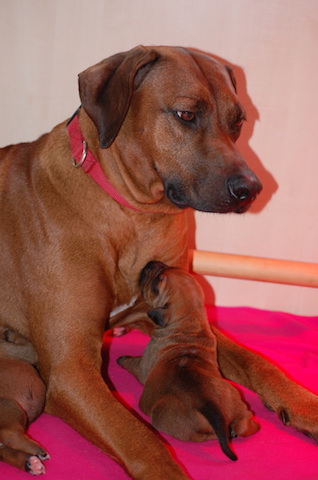 Two weeks old boys
Correct boy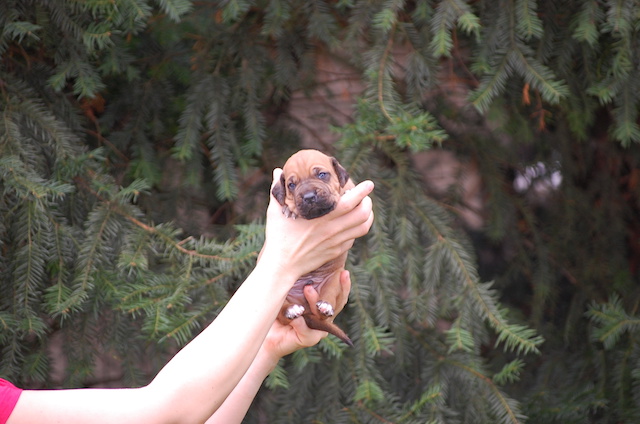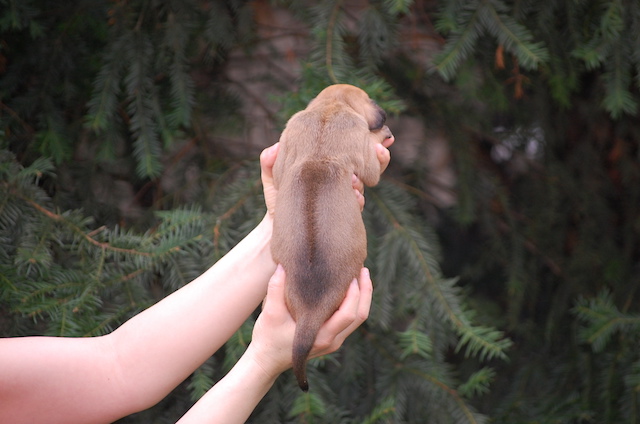 Pet boys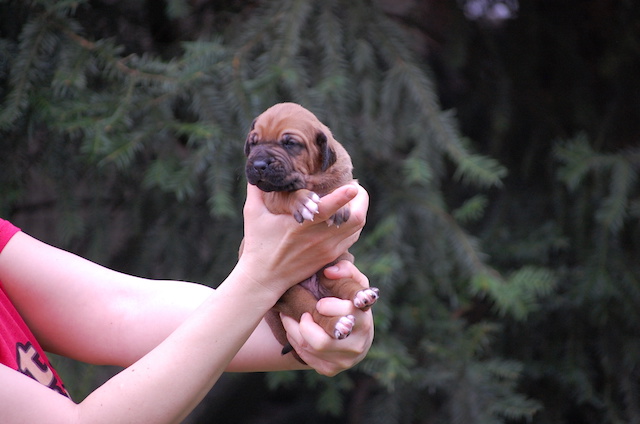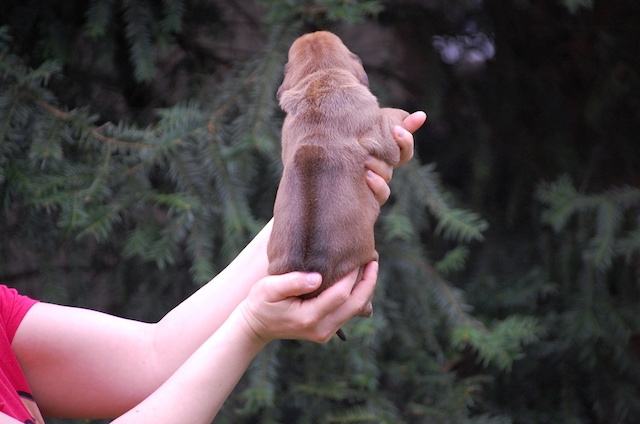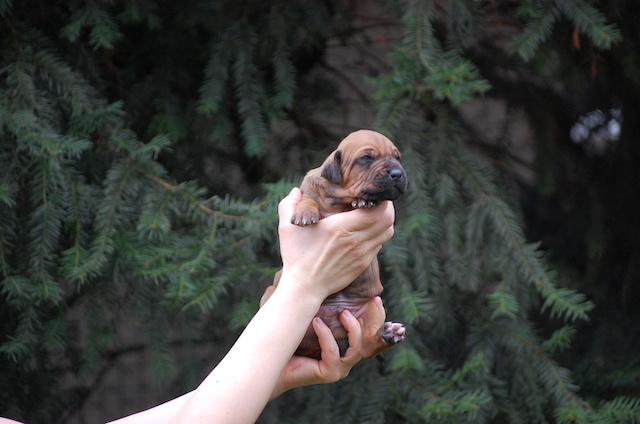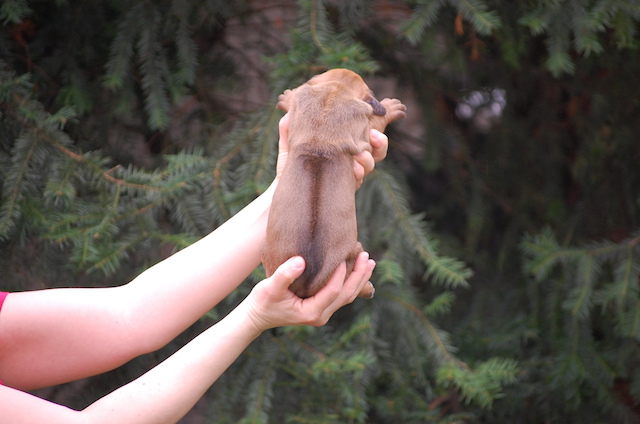 Correct girls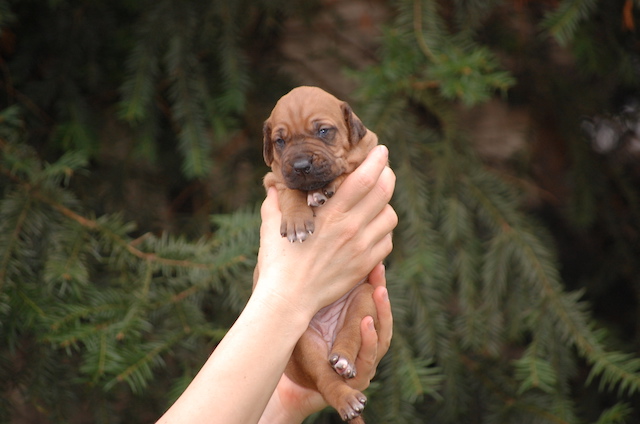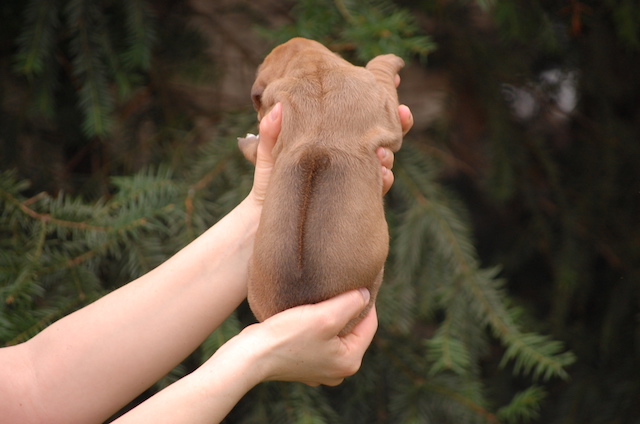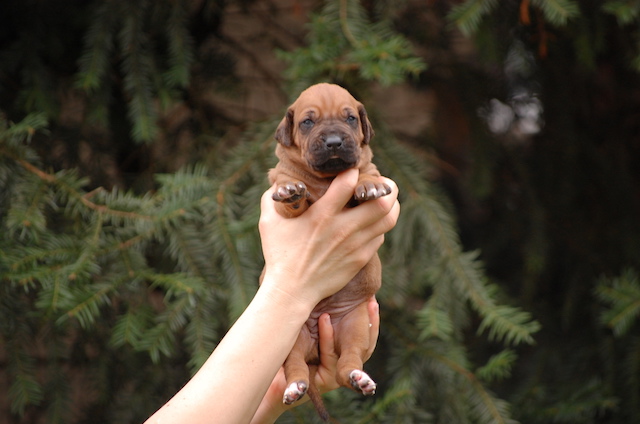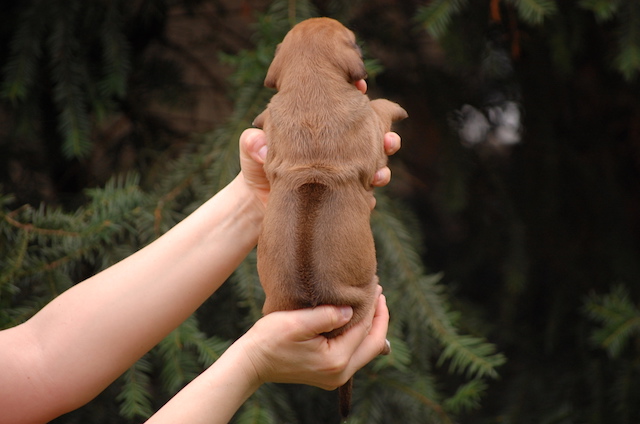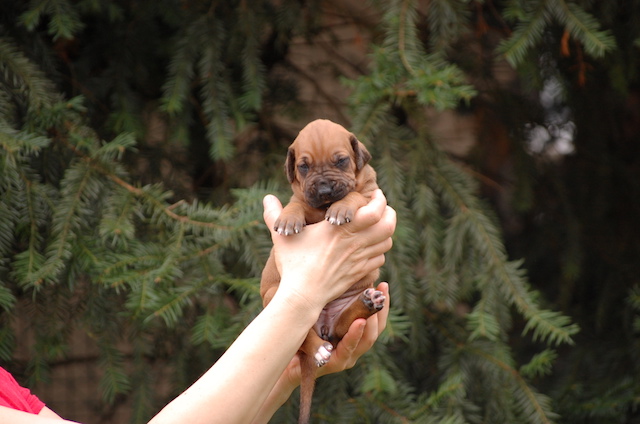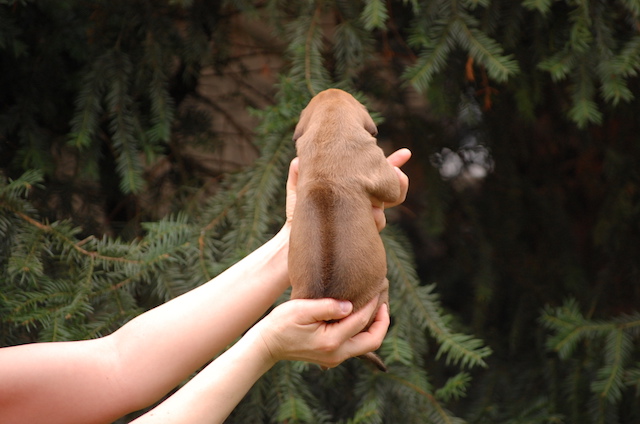 Pet girls